Youth
Tres Rios Presbytery
TRYC Youth Event
January 5-7, 2024 (Tenative Date)
Circle 6 Ranch
Stanton, Texas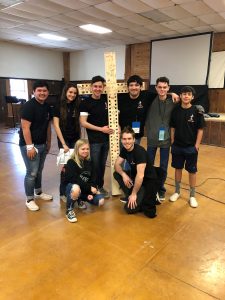 Youth Task Force
Who is it? The task force consists of youth
and adults from the four geographical "clusters" of the presbytery who
plan and lead presbytery youth activities.
What are the requirements? Applicants are
expected to profess faith in Jesus Christ and demonstrate a sincere
commitment to practicing a Christian lifestyle. Applicants are
expected to be active participants in their church and its youth
ministry, and to exhibit or show significant potential for leadership in
the church.
What are the responsibilities? Task Force
members are expected to participate in the TRYC event as well as two or
three planning meetings. Members can also expect to take on
various responsibilities during the year in preparation for youth
events.
How do I apply? Contact Theresa for application.